I love skincare. I love trying new things and seeing the results, as well as watching an endless amount of youtube videos about how to best treat my skin. I have recently been watching Dr Gray and other dermatologists explain what to use and how to prevent damage to the skin.
When I was younger I didn't do much to my skin other than to use makeup remover and wash my face with water. And I don't say that this is bad, but the older I get, the more I understand that it is a lot easier to be preventative than to fix the damages after the fact.
I came across The Ordinary via Cassandra Bankson on youtube and by her recommendation, I decided to try it out for myself. It is a very inexpensive brand, yet one that works. It also has no particular smell to it, which can be a plus for those who are sensitive to smell. Another great thing about this product is that it is vegan and has not been tested on any animals. It uses easy and well-documented technology to create the best possible product for a low cost.
Whenever you start on a new product you should ease into it and change out one or two things at the time to actually see what works for you and what does not.
My new skincare additions
The Ordinary Toner
This toner includes glycolic acid (AHA) which gently exfoliate the skin and gives it a nice glow, over time it can help improve the skin texture. It also have aloe vera and ginseng which is smoothing for the skin as well as helps with glow. It contains amino acids that help the skin rejuvenate.
The "Buffet"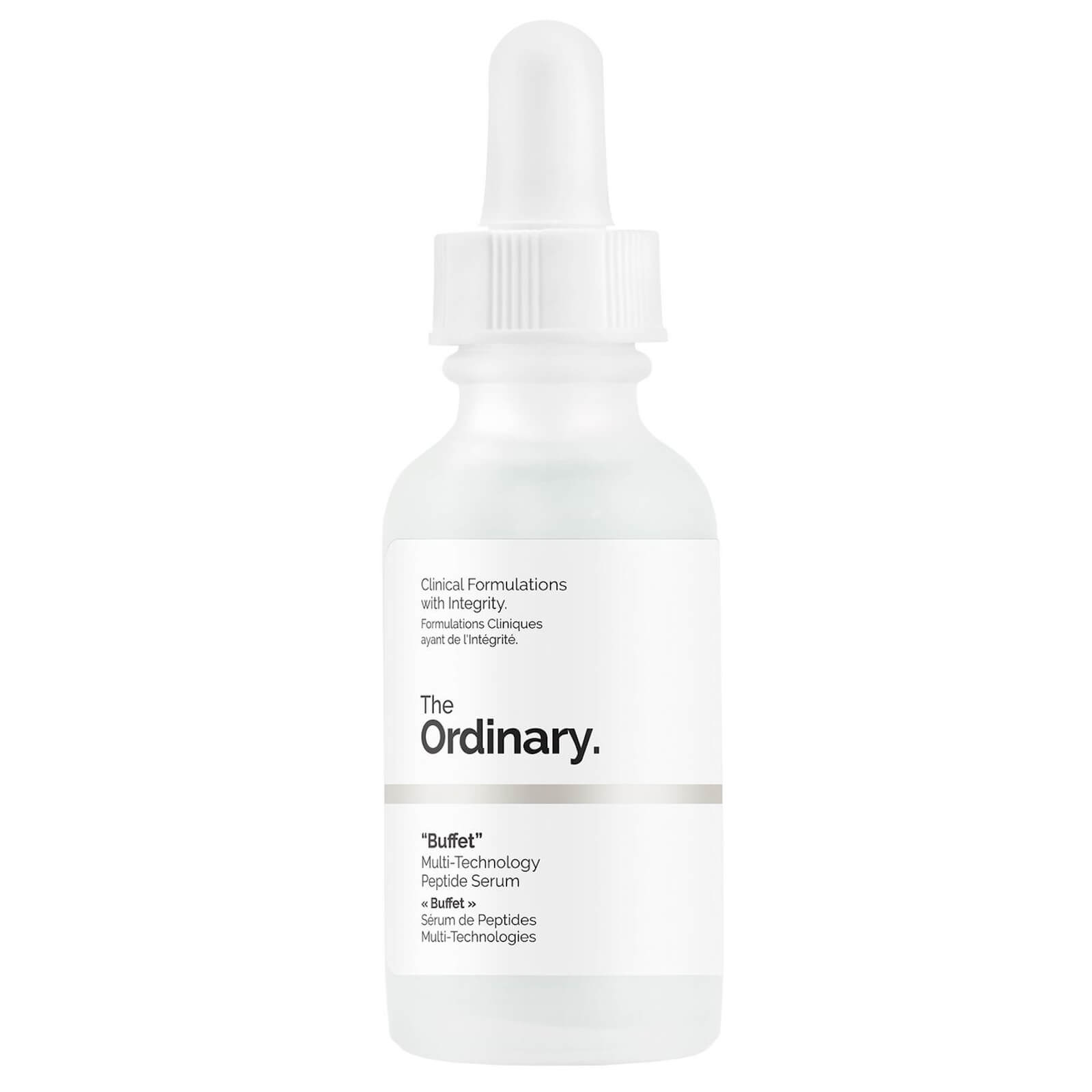 This product is very effective to use to minimize signs of wrinkles and fine lines. A peptide is a form of amino acids and works as triggers skin cells to produce more collagen as well as tightening the skin.
Natural Moisturizing Factors
This is an excellent moisturizer that includes only good things for your skin. It has no parabens, mineral oils, sulfates, mercury, or other animal products. It is very good for when your skin needs some extra moisture.
Tip for using retinol and acids
When using the acids you should be careful not to use retinol serums at the same time, as that will diminish the wanted effect from both products. So you can alternate your nighttime routine between using the toner and the buffet or use your retinol serums.
My experience
Although I have only used the new products for a week, I already see a difference in texture and glow. It is definitely a product you should try out if you want to try something new. And because it is inexpensive you don't lose anything by trying it. But the most important product you can use, no matter your age, is sunscreen!
Susn xo